Operations and/or accounting will need to add all payments required and invoices for the program. As well, the status of each provider will need to be updated until all providers are reconciled.
1. Each provider should have a reconciled or paid in full status (blue is reconciled) as well as eventually a zero balance owed.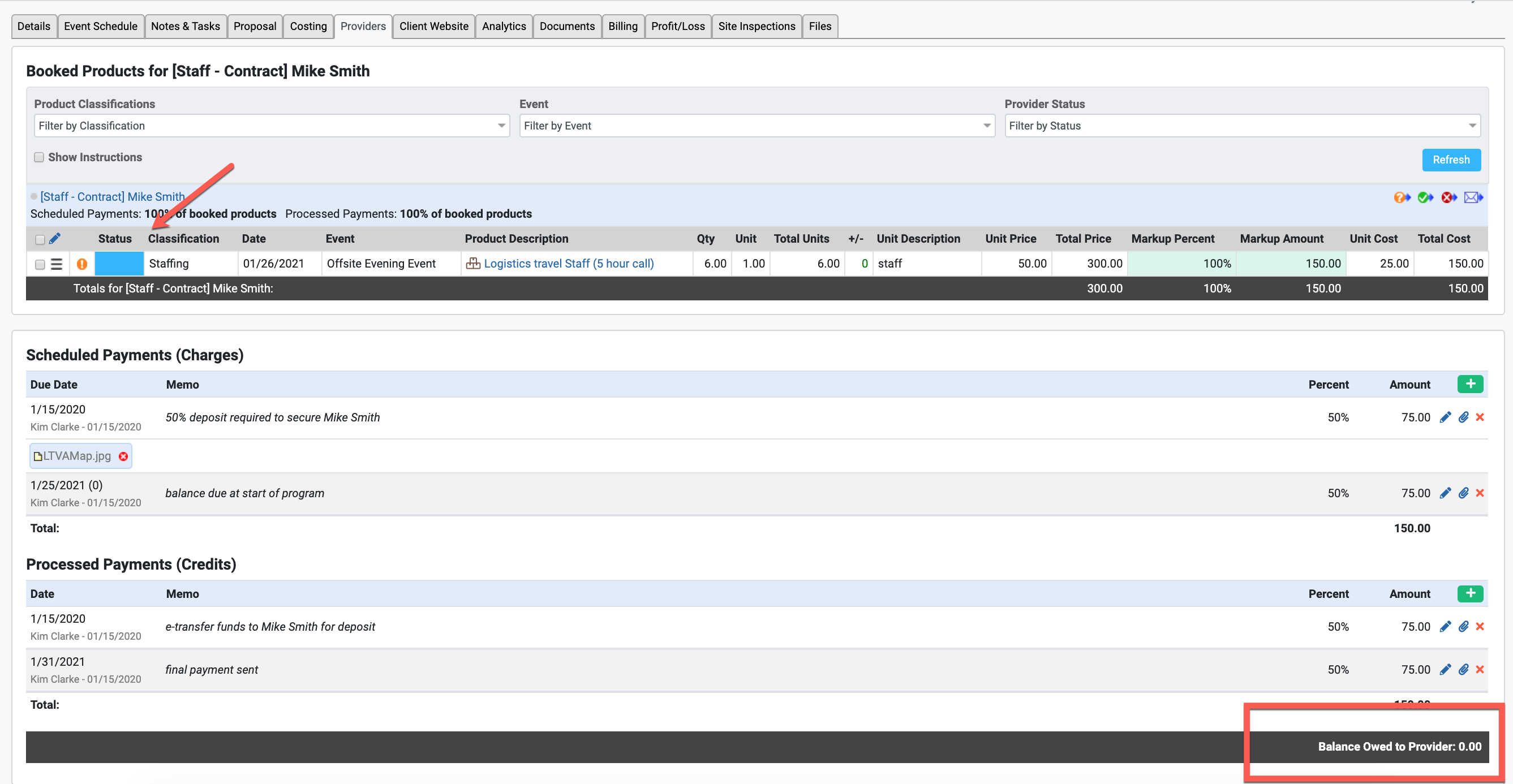 2. You can bulk update a providers products by selecting all and then choosing the pencil icon. That will bring up a popup where you can apply one status to all products.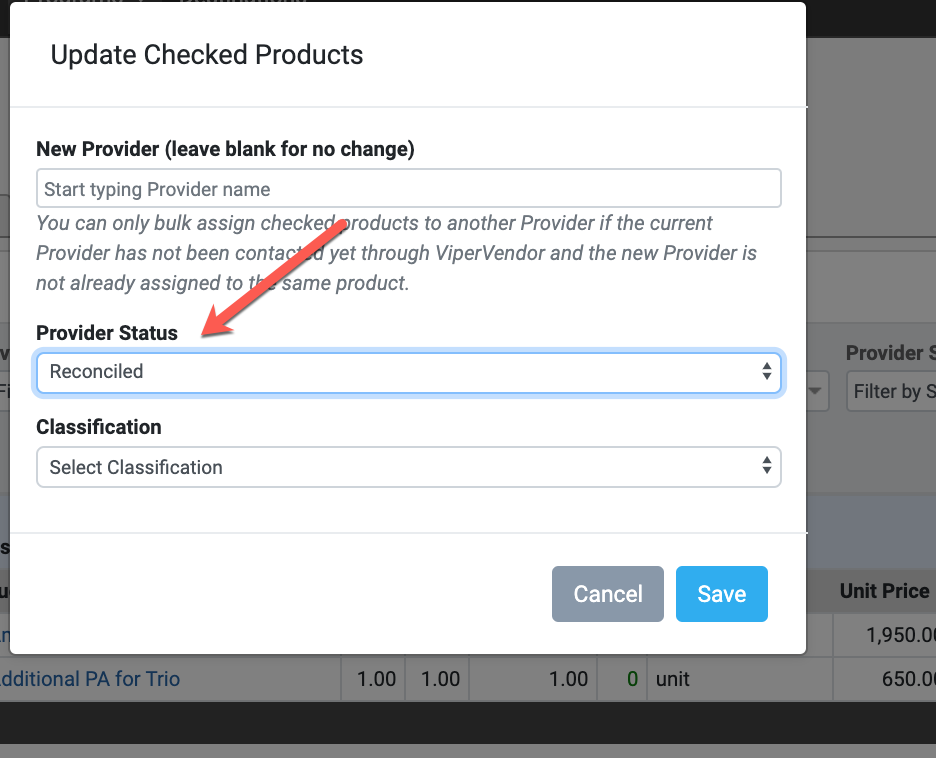 3. At the end of your reconciliation, all of your items should be colored the same status - either reconciled or paid in full.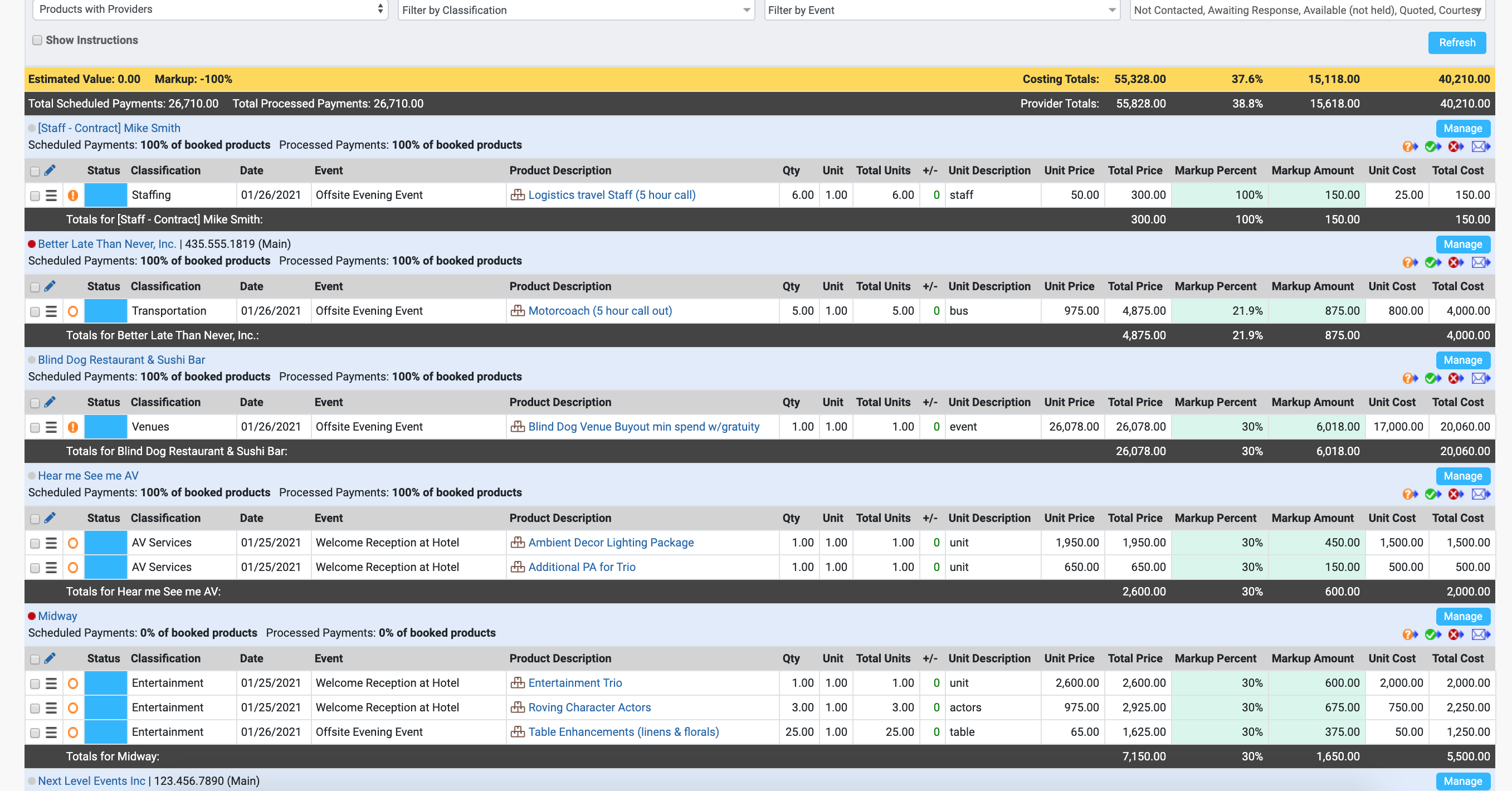 4. Also, all of your providers should have been paid (shown in green font).
5. Then, your profit and loss tab will accurately display your program markup/margin
6. Last, for this example I have used our company (Taylor Industries) to give the management fee to for the evening event. It is 100% profit as we have charged the fee and have recorded no expense to it. As well, I have made a provider/vendor called Taylor Industries - ops cash to record our onsite expenses which we will absorb and not bill the client for - parking, coffee, etc. These are just some examples of how you can manage your actual program fees and expenses. Some companies all choose to record their marketing and site inspection expenses in their programs as well. Note: Remember to both unpublish your programs and hide these expenses from your client - just to be sure.