During the life cycle of your program, you will receive invoices from your providers and need to make and/or schedule payments. Here is the process for doing that.
1. First, you will need to set up an email address in your admin site as to who in your organization will receive the accounting emails.
2. Now, from your program providers tab, select which provider you want to enter invoice information for by selecting the manage icon.
3. Next, enter the payment schedule for your provider. This example below is asking for a 50% deposit for Mike Smith. Just using the green + (plus) button, you can add as many payments as needed and each request will trigger an email to accounting.
4. Once you enter your scheduled payments, you can also attach an invoice using the paper clip.

5. See attached invoice
6. You can then schedule any further payments the same method. For the date option for future payments, you can select or specific date or choose the options to select # of days before or after your program starts. This can be very handy to manage payments that are due when you're busy with operating programs.
7. Each entry will trigger an email to your accounting email address. From there, accounting can login to see or download the invoice.
8. Accounting will now need to record any payments that they have made for this supplier. In this case, they have issued a payment to Mike Smith for $75 as per his required deposit.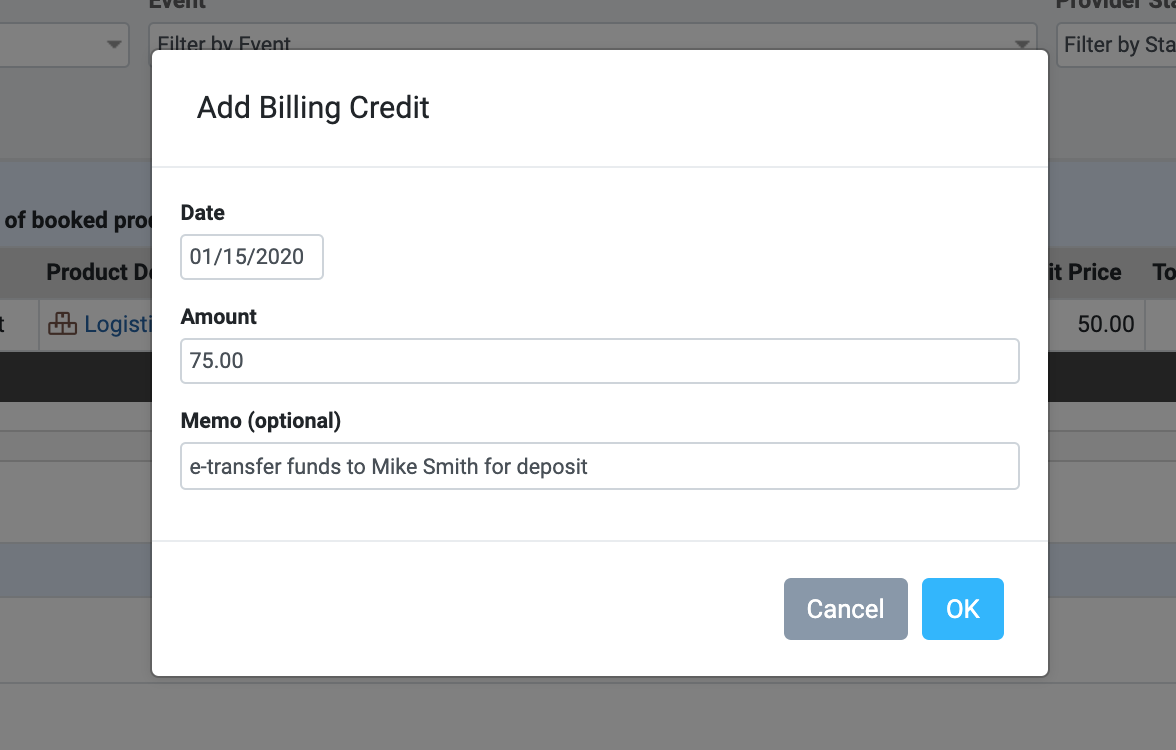 9. This will now show that the amount left owing to Mike Smith is the balance of $75.

10. You can also go to the billing tab for your program to see all scheduled payments and the total invoice amount due for your program.
11. You can also see the status of your program and markup/margins from the profit/loss tab