When starting a new program in VIPER, you will be prompted to see if you wish to copy from a template or an existing program. These can be very handy options to save time. Here are the steps -
1. Starting a new program by bypassing the CRM. It is the same if you start a program in the CRM, just instead it shows on your dashboard.
2. The start of the program will prompt this screen
3. Type in your template name or the start of the program name you wish to copy
4. Depending on the size of the template or program, it will take a few minutes to wizard
5. Now you are ready to enter the details for your new program. Note: the proposal and the costing will be copied exactly as per the template/program you selected. Dates, notes, comments and new information will need to be entered specific to your new client. Be warned that your costing is exact from the time your previous template/program was built and will NOT be updated from your content library with current pricing.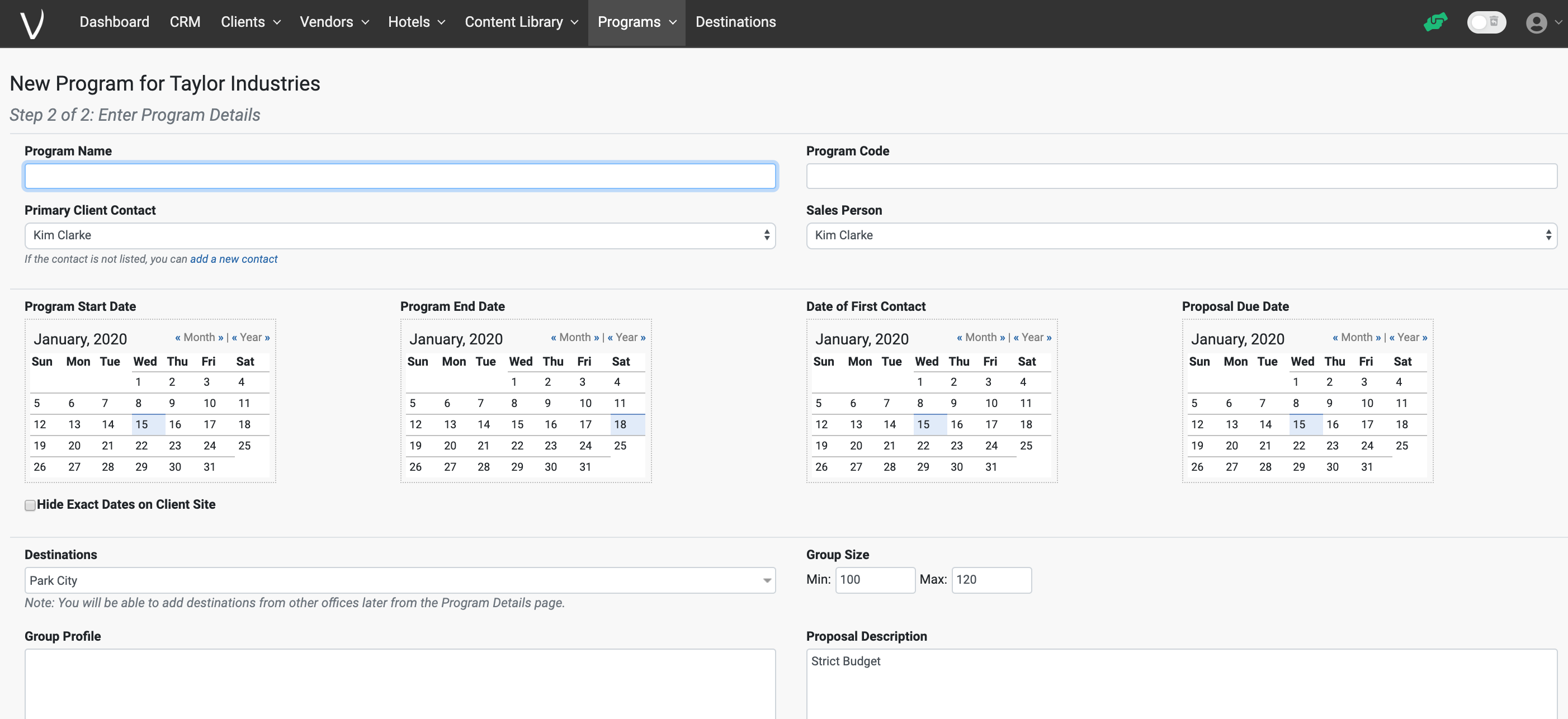 July 2020 UPDATE:
You can now copy an existing program or sections of an existing program at any point during the building of a new program. Simply go to your proposal tab of your new program, select the green arrow with the plus sign and follow the prompts at 'copy in sections and events from Template or Existing Program'.