This training module is for vendors who will be using the direct portal from the software to manage availability for their products with their VIPER using clients.
1. When your product or services has been requested, you will receive an email notification to access the portal
2. Quickly register by setting up an account. You will receive an email notification to proceed once you are registered to verify your email address and password.
3. After clicking on the link, you enter your details from this screen. It would be helpful to bookmark this page for future use.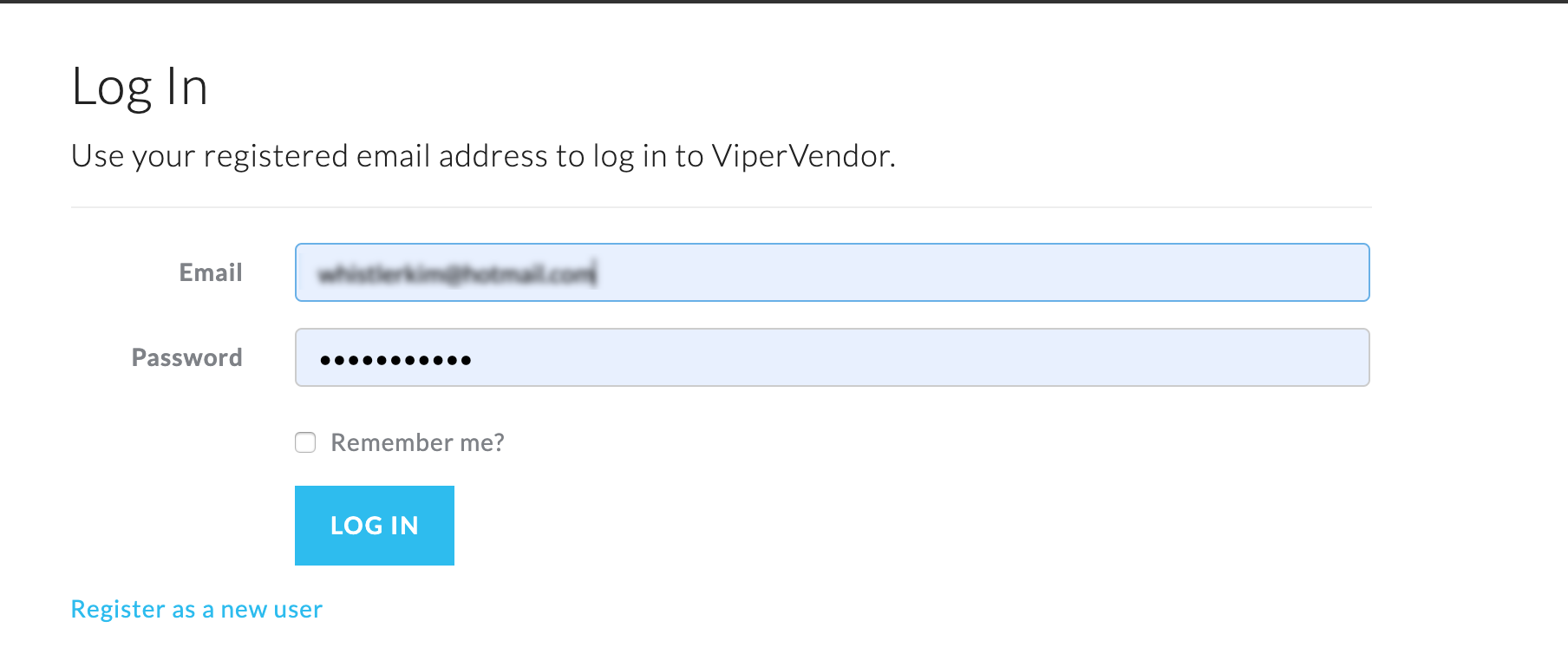 4. New requests will have a red icon action button for which you can confirm or deny the request.
Each request will show you:
the program name
the event
date & time
person requesting
cost for the item
description of the request
5. Any additional requests or changes will be reflected on this dashboard where you can send messages, attach files or make revisions.
6. Any changes from the event requester will trigger an email with a link to log into the portal to manage.
If you have any questions or concerns about the useability, please contact VIPER support directly from the portal using the green support widget in the bottom left of your screen.
Thank you for participating in the VIPER vendor portal!