1. Assign a provider and status for each element
Provider Management throughout the transition from contract to operations will be useful to track the status of each product and the current costs to be reflected in your final markup/margin. To begin, review the Provider Management for Sales article first to see how providers and status are assigned.
From the costing tab, assign a provider to each of the products in your costing and the current status. You can do this individually by line or several lines at once using the bulk feature.
Assign just one provider
Select the items you wish to add to a specific provider and then choose the 3 bars at the top of the section to the left of its title
Start typing the providers name to bring up your vendor options
Once vendor is selected, you will need to provide a status for these items.
This updates all of the checked items. Now, in the costing you will see the transportation provider inserted into costing.
You will also see in the providers tab of your program each product listed by provider. You can also manage your providers and costs from this tab if you prefer. Note: you will see a few other transportation items from my costing which have this transportation provider listed as the default provider for that item. VIPER is intuitively thinking that you will be using this supplier for this program, which you can either assign a status to or change providers altogether is that is applicable.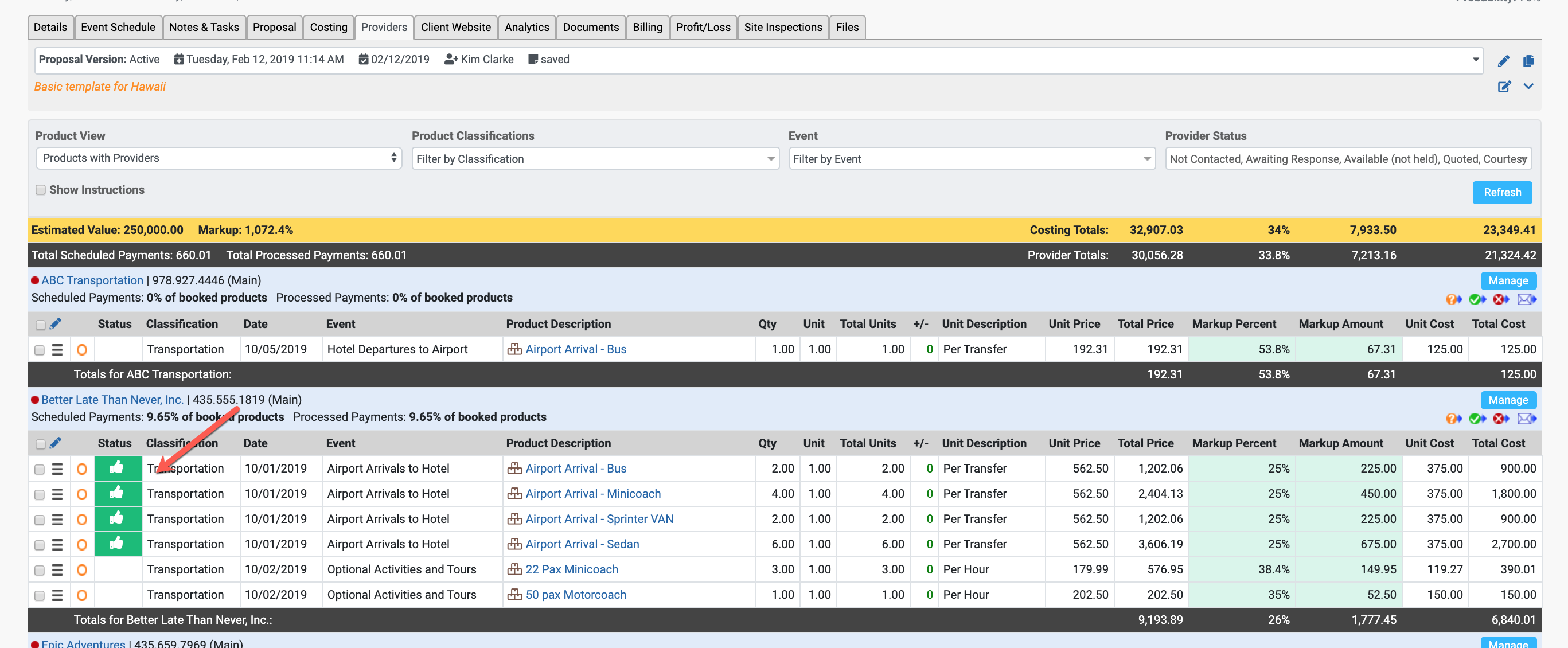 Using the above methods, try to have all elements of your program with an assigned provider and status. Note: your company can and should be a provider as that will track your your internal fees such as management fees, program manager fees, etc. Travel staff may be one provider only (contract staff), or you can choose to assign specific staff to specific elements by making each staff a separate provider with their rates and fees.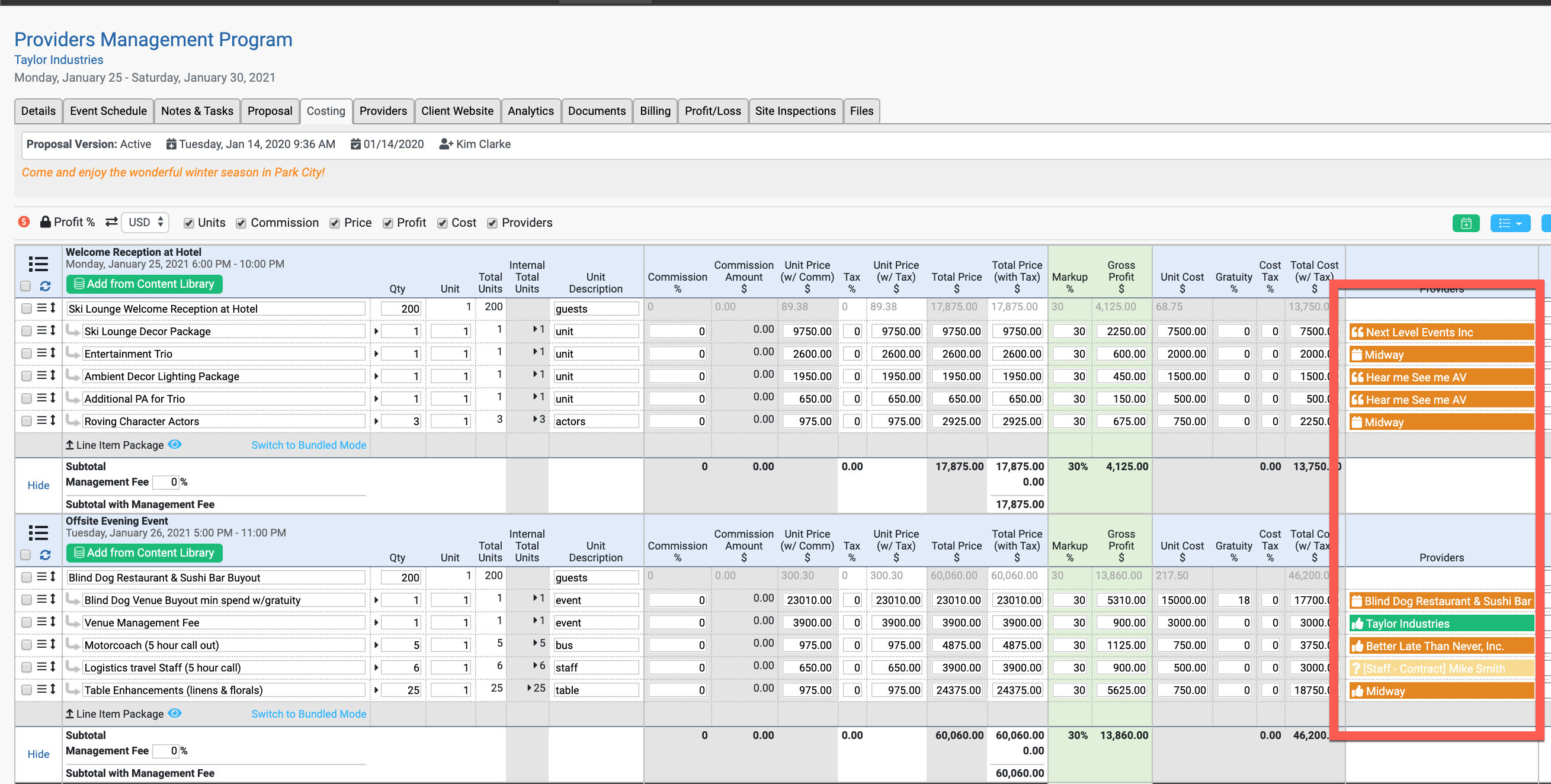 Notice the screenshot has different colors and icons for each status