Often sales will call ahead and check the availability and costs for a specific venue or segment that is integral to the clients wants for securing the venue. In this case, here are the steps to note that within the VIPER provider module.
1. Prepare and cost your proposal as per usual.

2. Select the 3 bars next to the item you want to place the hold for
3. Open the popup and select providers (the moving van)
4. This opens the providers window. If you're provider isn't already assigned, start typing the providers name and it will show up from your list of providers. If you DO NOT have this provider listed with VIPER, then you will need to add it from the vendors tab.
5. Ensure the quantity for your provider and costing is correct for this item.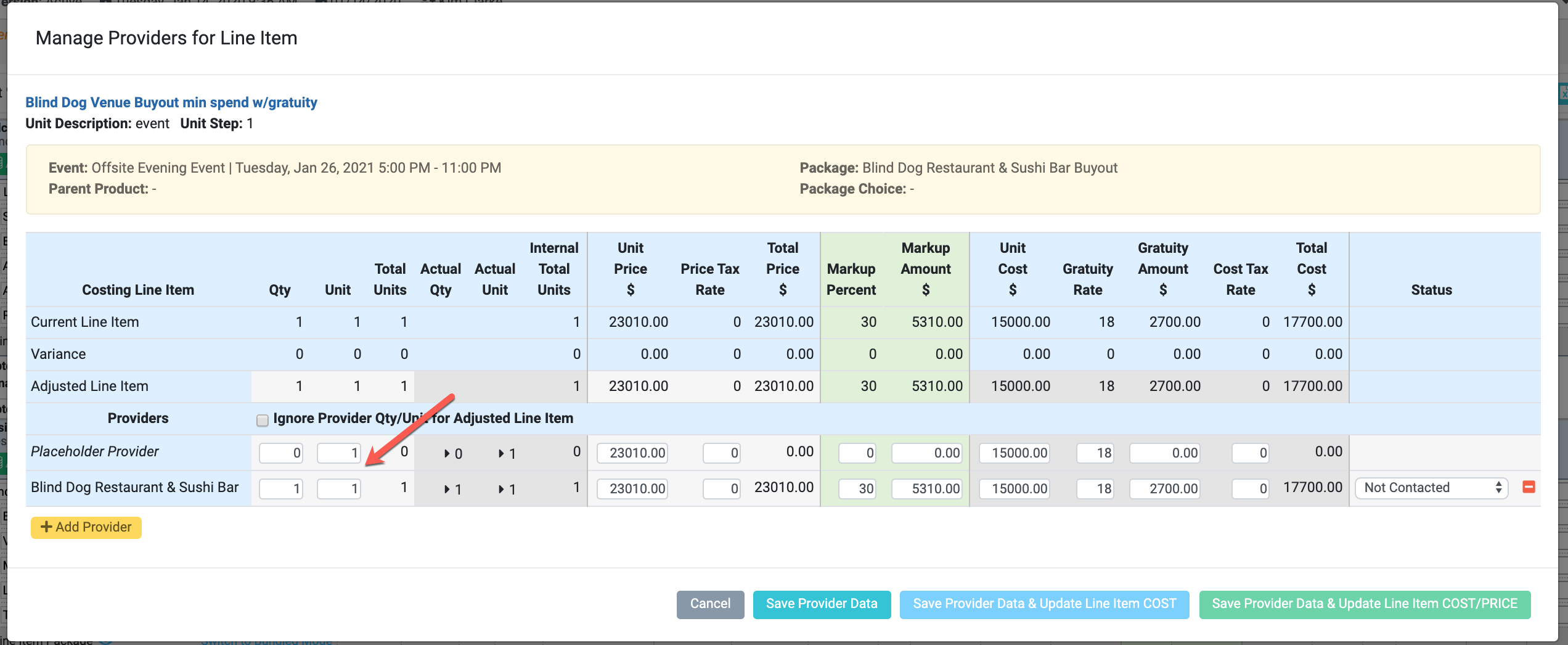 6. Change the status to 'courtesy hold' or whichever status correctly defines the current state of the provider. Note: these status of this provider (and all others) will be changed throughout the life cycle of this program depending on its current status.
7. For the courtesy hold status, there is an option to set an expire date if this is applicable.
8. Be sure to select 'save provider data' before closing out from this window.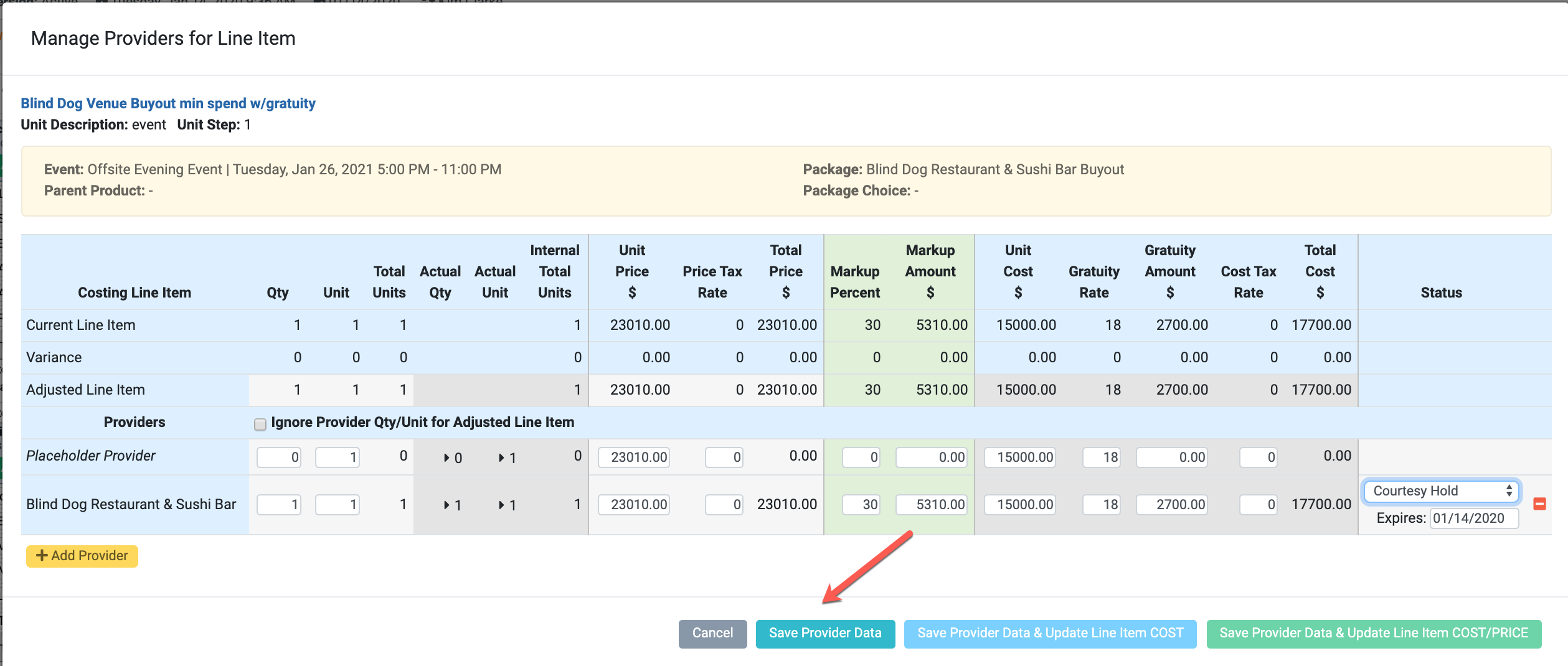 9. Now go back to your costing tab and you will see the provider and its current status by color inserted into your program.
10. Also, from the providers tab in your program you will see the provider and the status listed.
11. We highly recommend that you use the notes tab to add relevant information regarding your hold, such as who placed the hold, when, and directions going forward for operations. It is also recommended practice to store the providers files such as contracts or email messages as attachments under the files tab in your proposals. These are all internal documents that will help anyone working on this program know where it is at.
Last, using this functionality is VERY useful if you are wanting to see what venues you have on hold for which programs and how often you use each providers. From the vendors tab, you will now see any and all programs associated with this provider and the status it is at currently.