1. HOW TO CONTROL WHAT YOU AND YOUR CLIENTS VIEW IN THE COSTING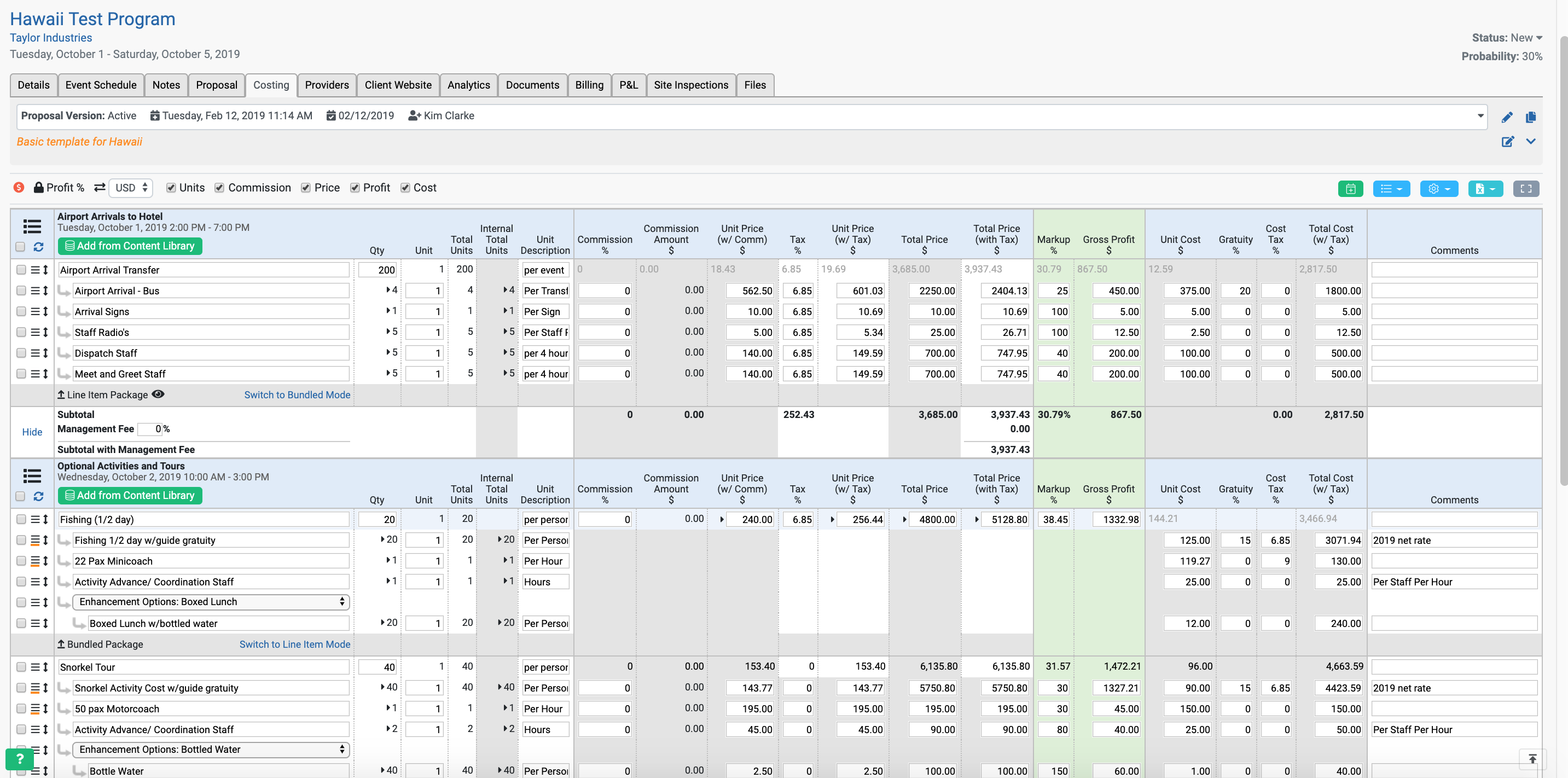 1. Review your current costing columns that you see in a client proposal. Remember when viewing these columns, the white columns denote that your clients can see them and the grey ones are for your internal costings. 
2. Do you have all of the columns that you need to maximize your revenue? If you go to your admin site 'https://yourcompanyadmin.viperdmc.com and go to Offices & Employees. Select your office (you may only have one) and then select the costing control tab. 
3. Costing Control Tab: Using this tab, you can select which columns will show in the costing both externally and internally. You can also select which tabs are editable to you when building costs, which can be very helpful if wanting to change working/numbers/percentages while working on a client costing. 
4: Save Changes:  As soon as you save changes, you will be able to see the new view in your viper costing - remember to clear your cache first. 
5. Practice new views: Working with selecting and de-selecting columns, you can adjust your working surface to maximize your screen real estate and give you all of the information your revenue team needs to be successful. You can also download your client costings to make sure they have all of the relevant costs needed from their side. 
6. Review Annually Take a view minutes to review your current setup annually as new column options are often added from our side throughout the year. 
7. Final Note: Not everyone in the company will have access to the administration site to make changes. These settings are managed by your company administrator of your Viper account.