Bulk update of tariff costings
DMC's annually need to review all of their costs and prices within VIPER and there are a few easier ways to do that. Here is one option - the pricing pricing report:
1. Bring up product pricing report from the content library.
2. Use the filters to narrow down by category, destination and folder if that makes sense for your data.
3. To update individual products, use the 'right click' option on each product to open it a new tab. That way, you can keep your original dashboard list open and keep moving down the list of products. Eventually, you will need to refresh this page to see what you've updated and review your changes.
Another option is to update by vendor
If you reach out to vendors annually and get a list of next year's pricing by location and vendor, then it makes sense to update these products under each vendor rather than the above method. The steps to do this are:
1. Start by going to the vendors tab and locating the vendor you want to update
2. Find the vendor you want to update
3. Bring up the product tab to view all products including: costs, margins, price, capacity, min/max and effective date at a glance.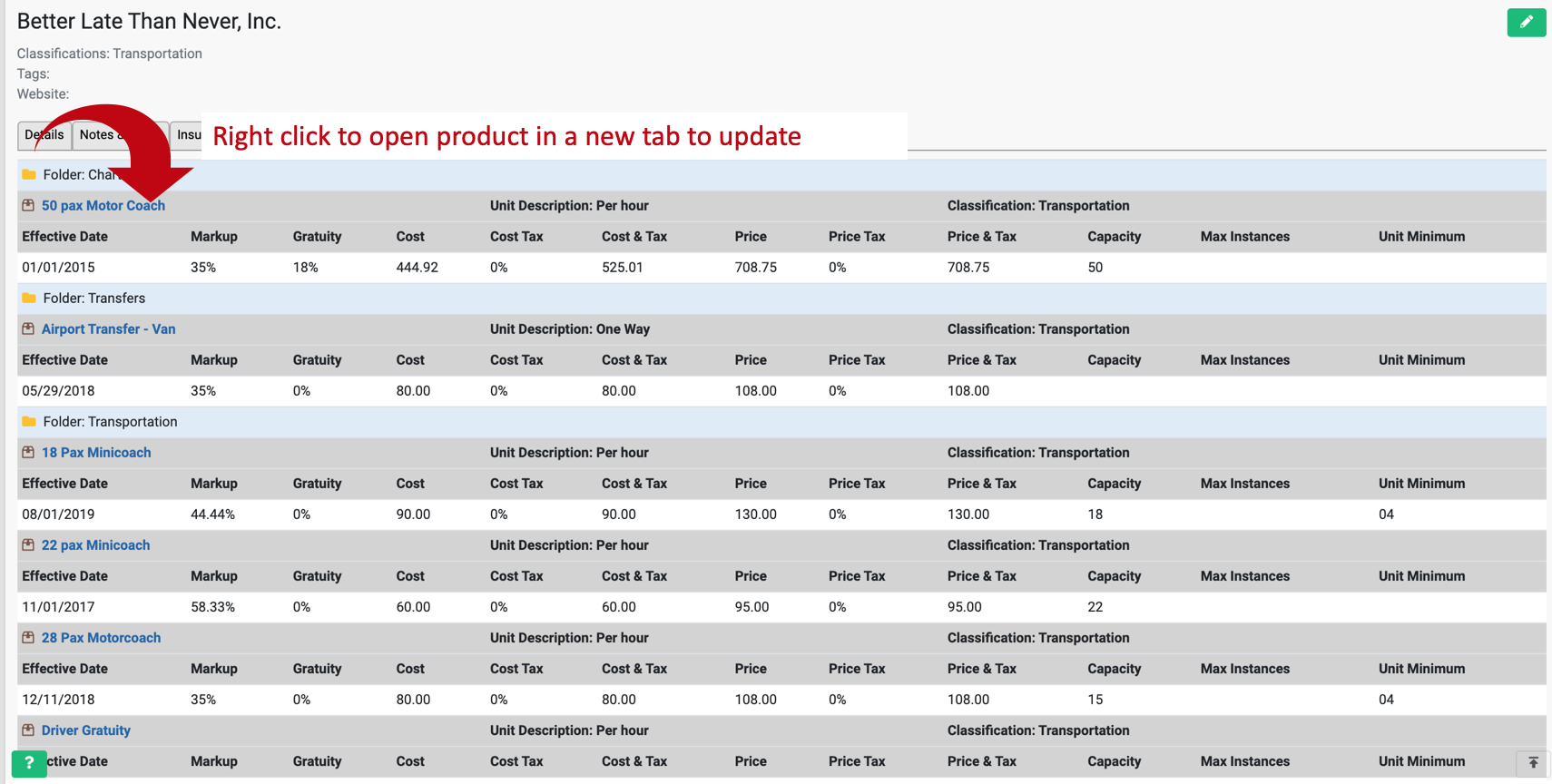 4. Here is how the update product interface looks when open individually. Remember to keep your preferred supplier at the top to be the default supplier/cost. Note that VIPER will also list all historically pricing and will show the most recent effective date at the top. Ha
Happy Tariff Costing!