Uploading Products
Products can be uploaded to the Content Library via spreadsheet.
1. Go to the Content Library tab - select upload products under Import
Download Template
Download the excel template and fill in all of these fields on the spreadsheet for each product. The easiest way is to follow along the detailed information on the upload page as to formats and method of entering which must be followed. An example is Destinations, which must match an existing destination in your system. If these rules are not abided by, you will get an error when it tries to upload.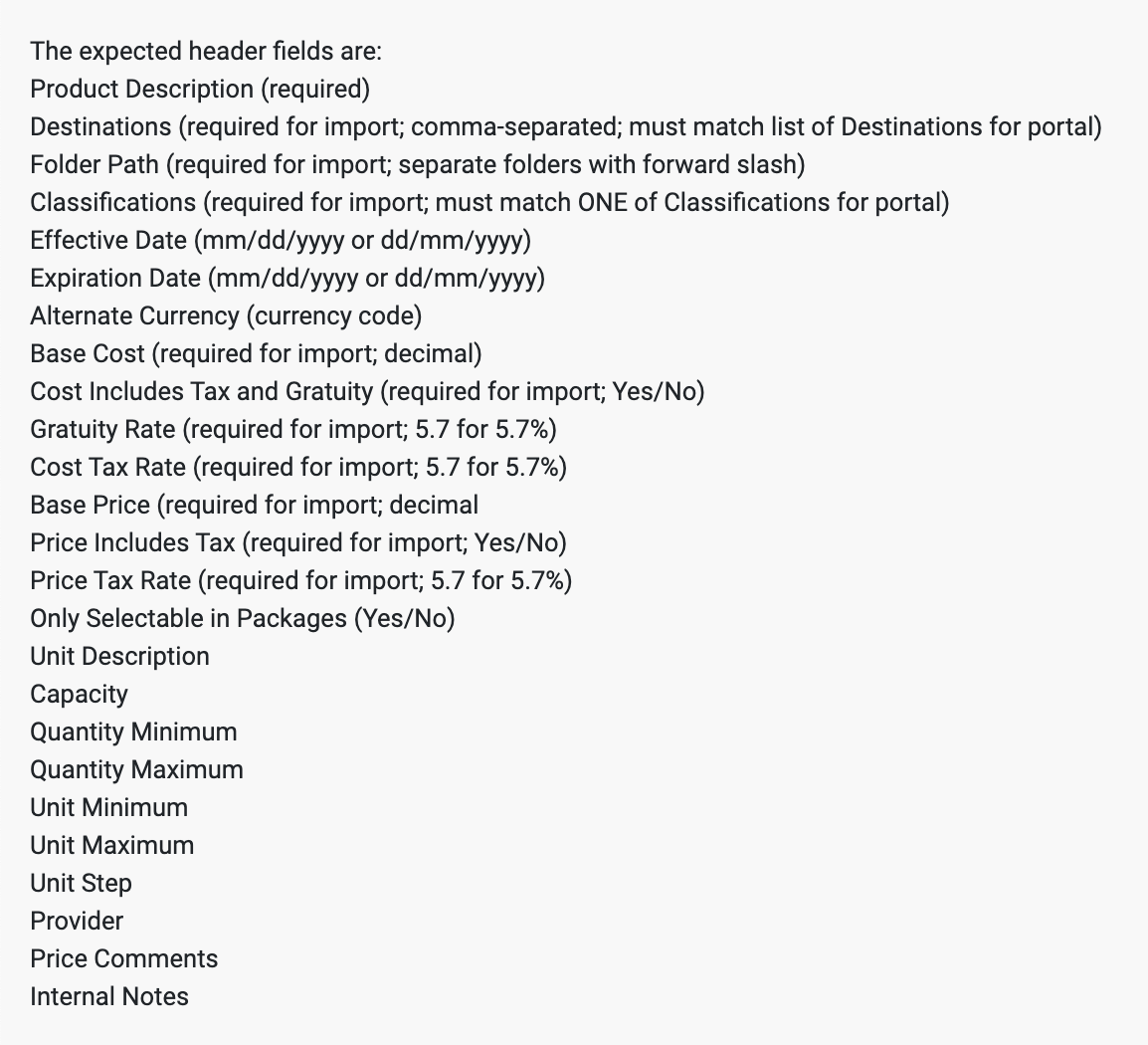 Once spreadsheet is completed and saved on your computer, select choose file and upload. Also select if you want top folders, sub-folders and new providers added if not already contained in your content library. Remember you can always re-organize these items with the bulk move feature once they are imported if needed.

Next, you will see a list of your products pending import. Any products highlighted in red are missing required information and the missing information must be updated before you can import those products to the Content Library. Required fields are marked with a red asterisk in the top row. Click the pencil icon to edit products individually or you can use the checkboxes to "mass edit" many products at once.
Finalize Import
After you have reviewed and updated all products as needed, click the [Import] button at the top of the page to import the products to the Content Library.